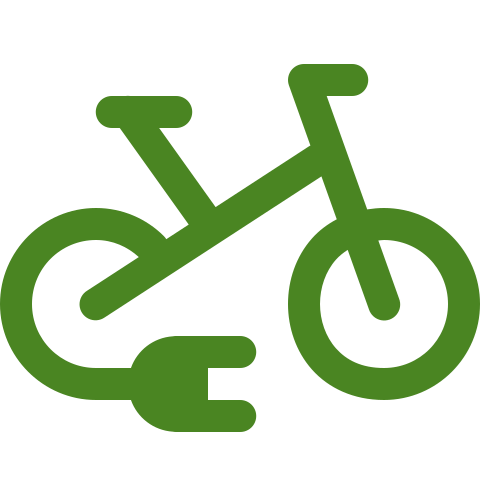 Flexibele benefits
Choose to exchange part of your gross salary for an (e-)bike or lease car for your mobility situation.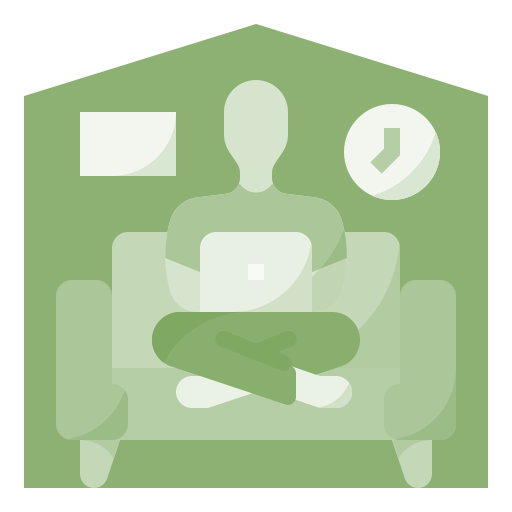 Work-life balance
Flex times to allow flexibility for the early risers and late sleepers among us. As well as working from home up to 2 days a week!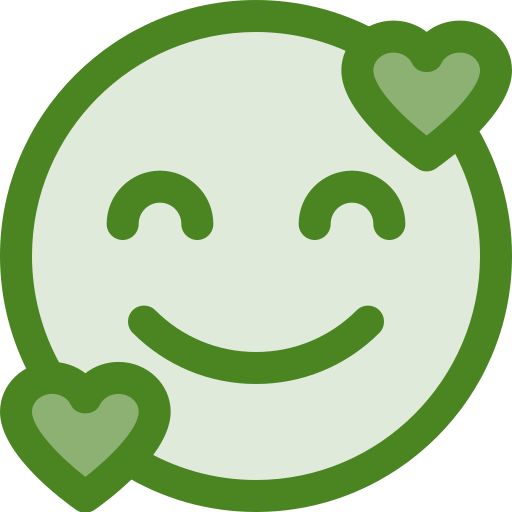 Team events
Nice little gifts, afterworks, foodtrucks, are just some of recurring efforts.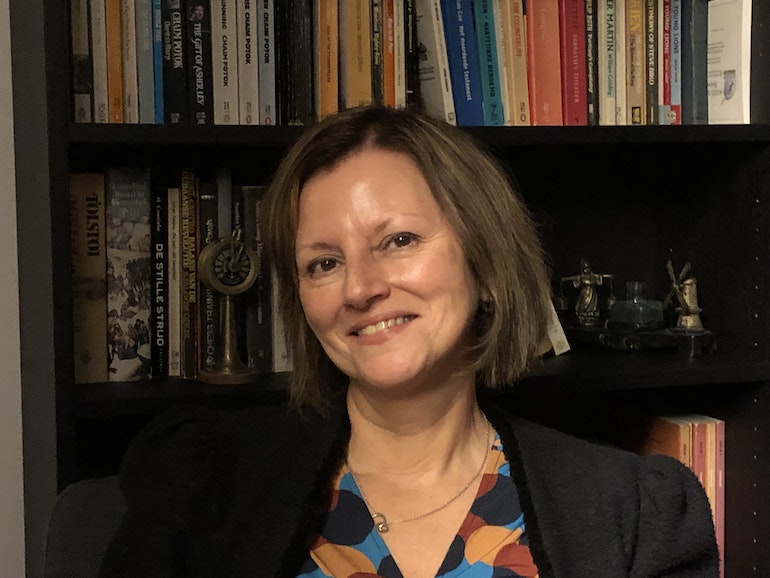 Annick Ryken - Manager Business Support Services
More than 23 years ago I started with a temporary contract as a receptionist at Molenbergnatie. Although I had no knowledge of the logistics sector, I was soon given the opportunity to start as a goods file manager. I was hesitant but wanted to try it and soon I was bitten by the 'logistics microbe'. It appealed to my imagination to be able to follow the logistics processes from A to Z.
I learned a lot about coffee, but also the other commodities such as rice, nuts, beans… Moreover, I became attached to the company because of the combination of an informal atmosphere and the feeling of working hard for the same goal. Later I became Team Leader and currently my position is Manager Business Support Services.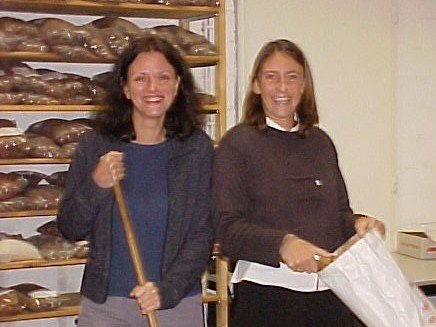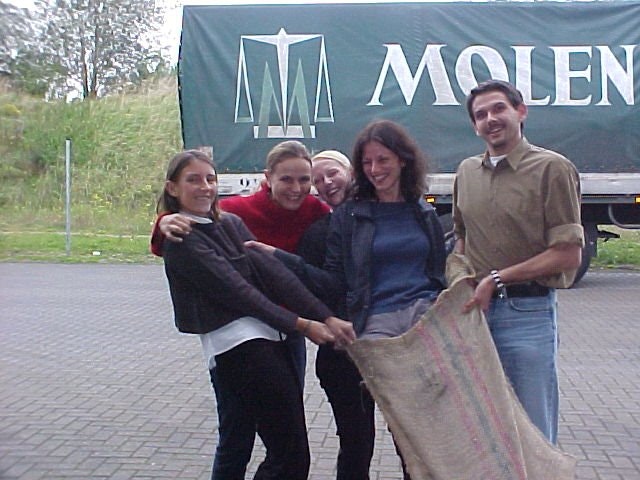 The fact that I have had opportunities to learn, grow and develop talents at various times makes me very loyal to the company. In my current position, I get a lot of satisfaction from optimizing processes and guiding the teams. Every day there is a new challenge, it is never boring!
Yannick Maes - Senior Master Sampler
At Molenbergnatie we work for a very extensive customer base, which makes the job extremely interesting. Due to the diversity of customers, you have to deal with different working methods. In addition, you must ensure that all these different operations run smoothly, and optimize them where necessary. Our customers are among the largest players on the market; being part of this "from tree to cup" procedure gives me enormous satisfaction. My trajectory at Molenbergnatie started years ago as an assistant in the sample room. There, in recent years, I had the opportunity to upgrade this department into an efficient, modern and constantly growing analysis and samples department that I lead today with great enthusiasm. I hope to be part of this organization for a long time to come, which is committed every day to offer our customers the best service in their proposed projects. Constantly making operations more efficient also remains a driving force for me within Molenbergnatie.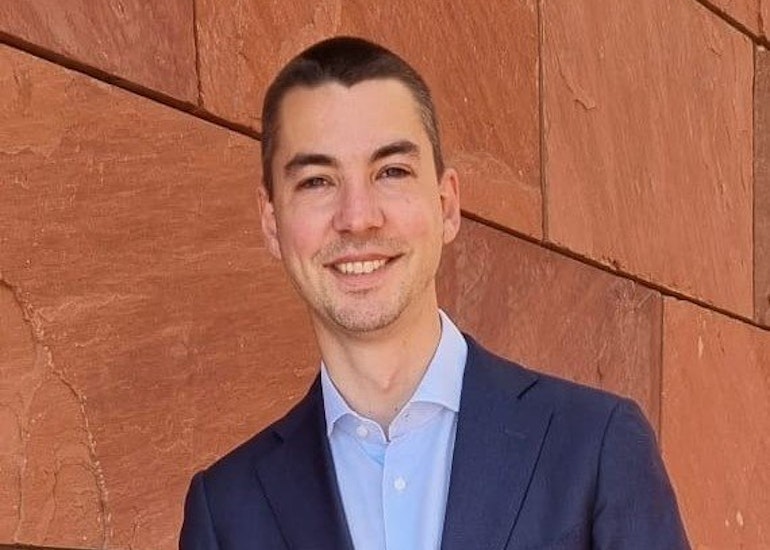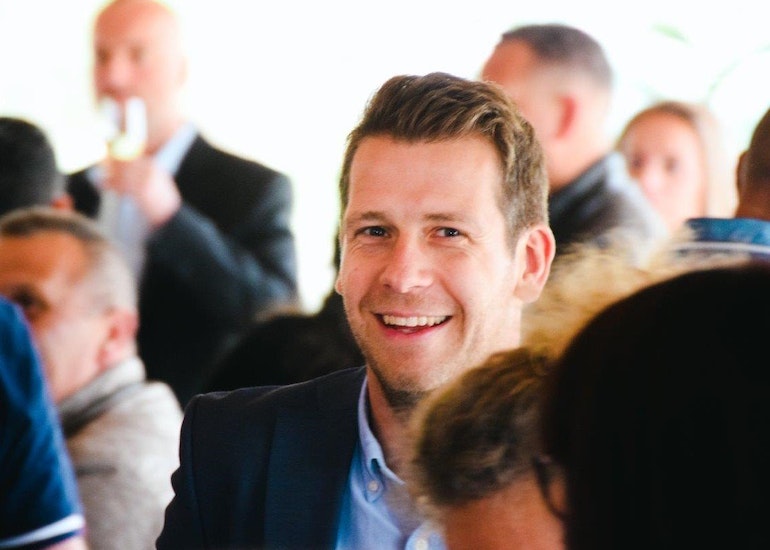 Dries Boon - Manager Coffee
Molenbergnatie was the right choice for me because of the dynamic and international environment. In addition, Molenbergnatie is an organization with an open corporate culture where opportunities are given to people regardless of age, background or experience. There is a relaxed atmosphere where you get the chance to develop and grow. In 2012 I started as a Management Trainee. In these 2 years I have worked in various roles as Customer Service Representative in Antwerp and as Project Leader for our subsidiary in Barcelona. After my Traineeship I worked for two years in Hamburg as Team Leader Customer Service for one of our Key Accounts. I have been working as a Coffee Manager since 2017, where I am responsible for the administrative and commercial aspect for all our coffee customers. Within this team we work together on a daily basis to provide the best service to our customers and to further develop the relationship with them. Today I don't know what the future will bring, but with a healthy interest in new challenges I am convinced that exciting things will cross my path.
"Achieving excellence to help
you excel in your trade"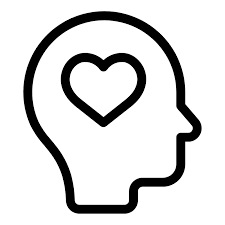 Passion
Support our employees to be the best version of themselves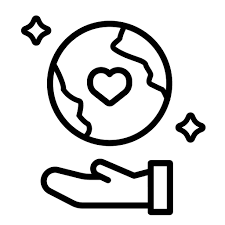 Responsibilty
Responsible solutions for our customers and sustainable employability for our employees.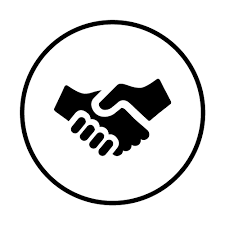 Integrity