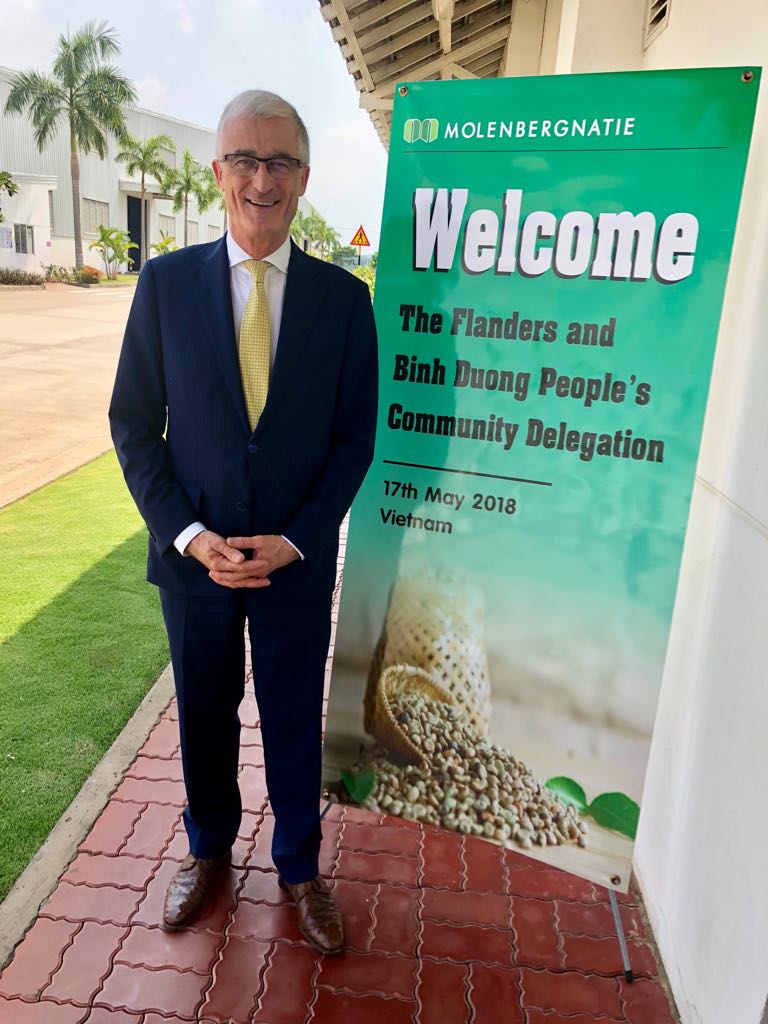 Flemish trade mission to Molenbergnatie Vietnam
2018/05/22
Vietnam is one of the most promising economic markets in South-East Asia, with an expected growth of almost 7%.

Molenbergnatie Vietnam is one of the companies that thrive in this positive economic climate. On May 17th they welcomed an FIT trade mission from Flanders, headed by the Flemish Minister-President Bourgeois, accompanied by the Belgian ambassador, Mrs Roccas, and officials from the Binh Duong province (in which Molenbergnatie Vietnam is located).

The visitors were given a presentation on the Vietnam coffee industry and on the handling and processing activities carried out at the Molenbergnatie premises. Information that truly came to life during a tour of the site, where the visitors were able to see how coffee is stored and processed.

And of course sampling the coffee was also on the agenda.

Go Back