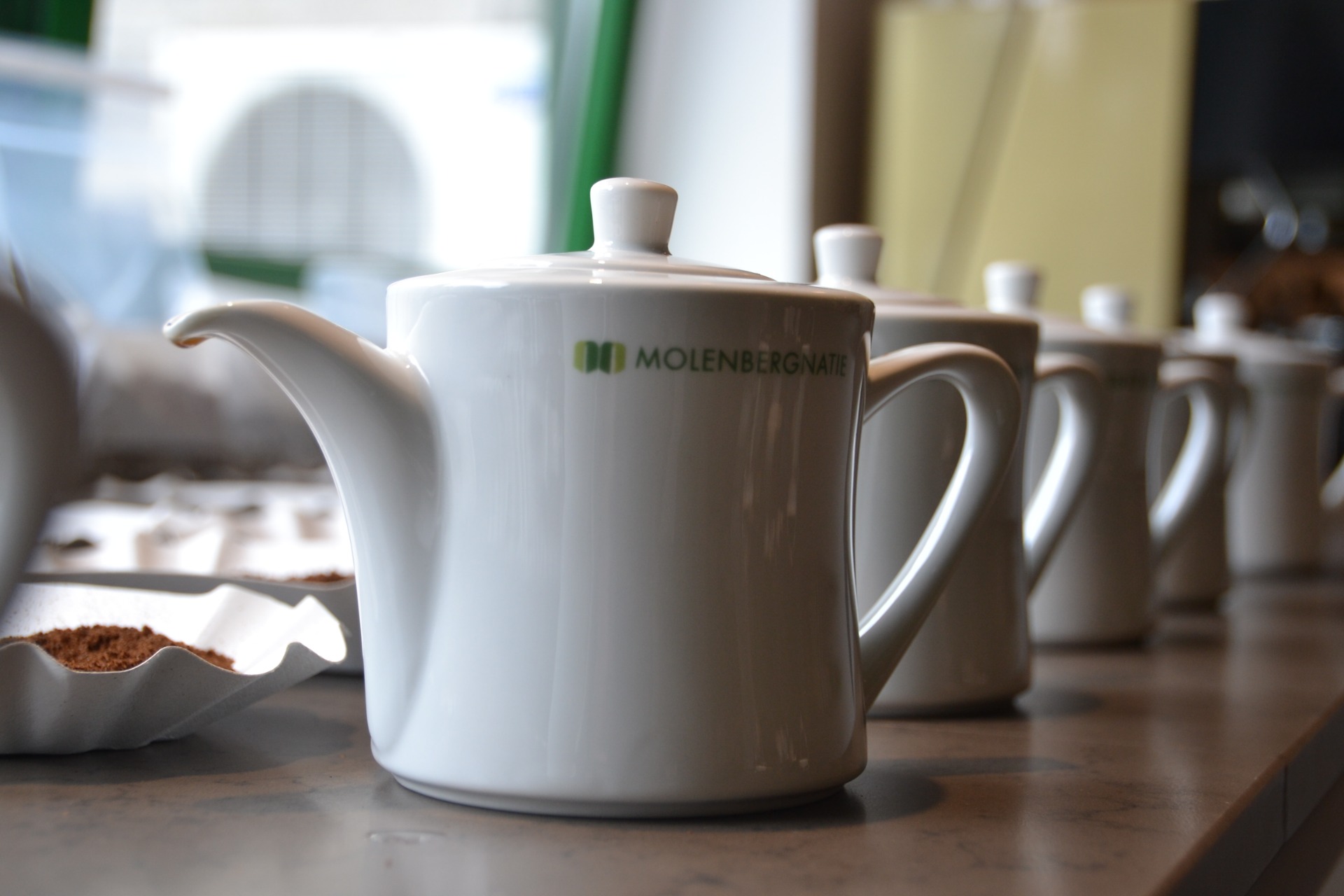 MOLENBERGNATIE ANTWERP ORGANIZES COFFEE CUPPING SESSIONS
2019/08/26
Since 1867, Molenbergnatie has been a pioneer and market leader within the supply chain of green coffee. As an internationally renowned warehouse keeper we have consistently offered clients all the standard sampling services such as: providing samples, checking samples on smell and purity, determining the humidity level in the beans, and so on …
But coffee is so much more to us than just a commodity we handle; it is one of our passions. A passion we share with many of our clients. That is why Molenbergnatie Antwerp has decided to offer them an additional service with special coffee cupping sessions. These sessions, where Molenbergnatie functions as a backup partner, second opinion or neutral third party, are designed to help our clients monitor and judge the quality of their beans. In addition, they offer them the perfect opportunity to have their own customers savour and truly experience their coffee.
We have all of our own cupping equipment at our disposal. As a result, the sessions can be organized at a location of the client's choice or at the Molenbergnatie offices, in combination with a visit to our warehouses, if desired.
The Molenbergnatie cupping sessions are available on demand, either at the Molenbergnatie Antwerp site or on location.
Go Back