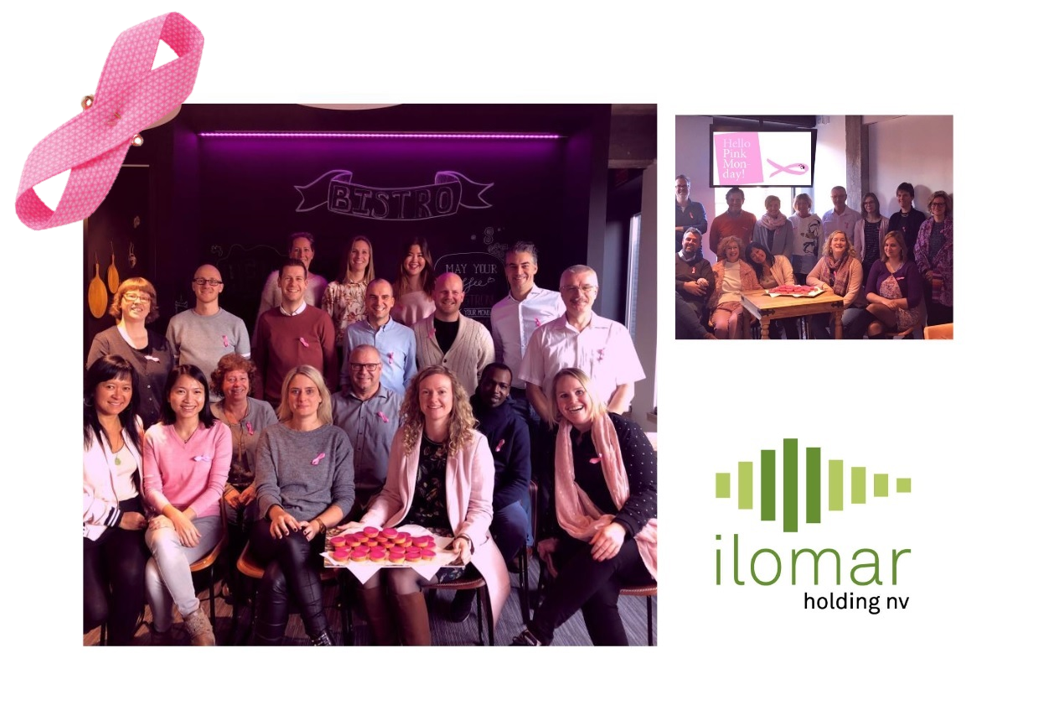 MOLENBERGNATIE BELGIUM CELEBRATES PINK MONDAY TO SUPPORT BREAST CANCER SURVIVORS
2019/11/25
One in 8 women around the world is affected by breast cancer. A diagnosis that forces them to start the battle of – and for – their lives. In far too many cases, that battle doesn't end after treatment and recovery.
Lots of breast cancer survivors experience difficulties going back to work. Often because employers are not willing to provide the necessary support to make re-integration easier.

For this very reason Pink Ribbon started Pink Monday, an initiative to raise awareness and to celebrate re-integration of breast cancer survivors on the work floor.
On November 25th 2019, Molenbergnatie Belgium showed its support for this initiative, with employees dressing in pink outfits or wearing the pink ribbon. These were then captured in pretty-in-pink group photographs.

Do you want to show your support too? Visit our Facebook pages (Dutch and French):
https://www.facebook.com/pg/pinkribbonboezemvriendinnen/photos/?tab=album&album_id=2489406187820190

https://www.facebook.com/pg/pinkribbonamiespourlavie/photos/?tab=album&album_id=1405349286280831

and the Pink Monday website and like the pictures, which you will find under #pinkmondayBE.

We hope you will join us (again) next year!

More information on Pink Ribbon can be found on the Pink Ribbon website (www.pink-ribbon-be)
Go Back