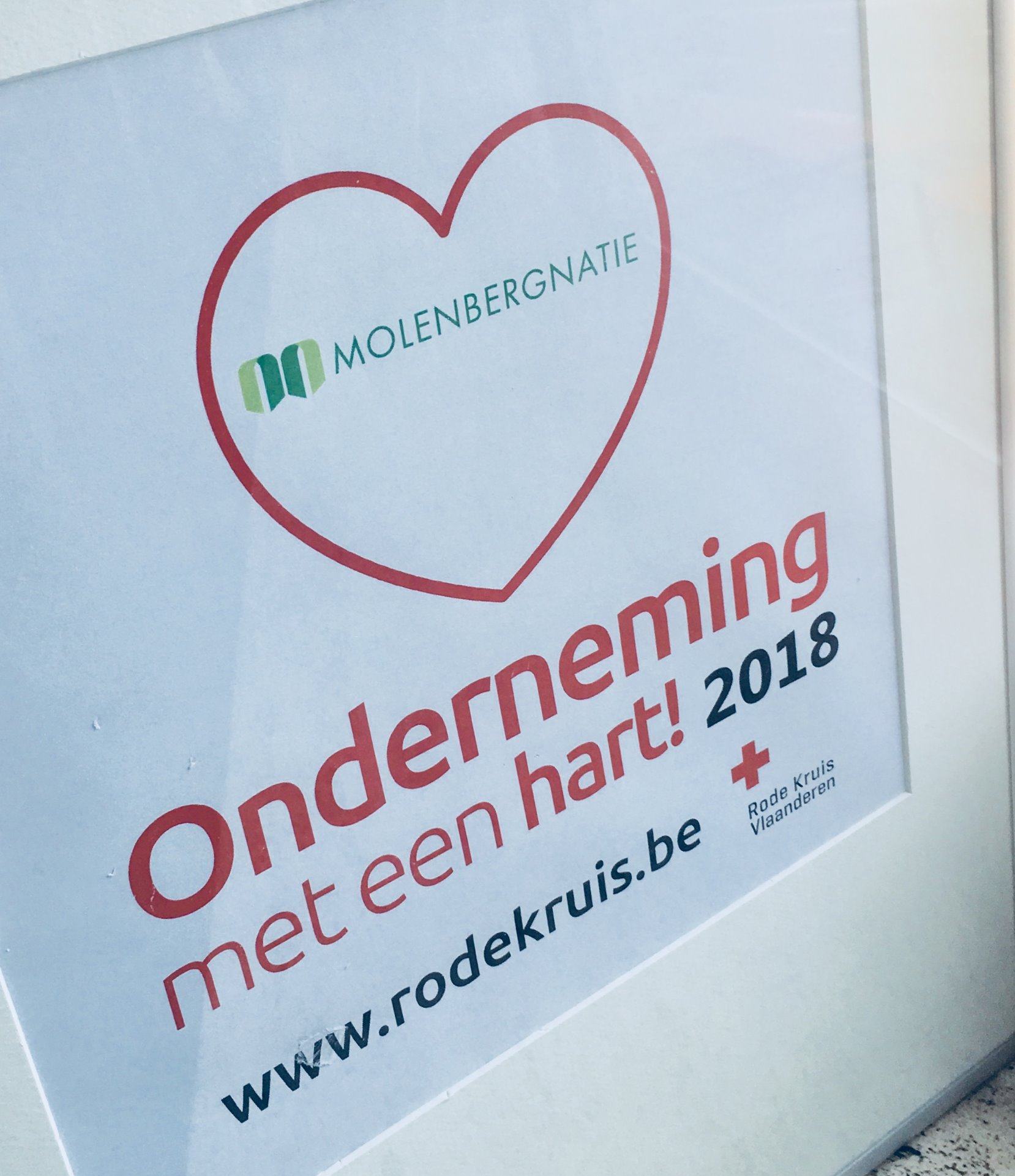 Molenbergnatie Belgium participates in joint blood drive for the benefit of the Red Cross
2018/08/16
Last year, the Red Cross announced to be in need of new blood donors as the diminishing amount of blood donors resulted in a low national blood supply. Molenbergnatie Belgium answered their call by joining forces with neighboring companies in the organization of a joint blood drive.
Because of the impressive result, Molenbergnatie Belgium decided to organize another joint blood drive together with ArcelorMittal Logistics, Manuport Logistics, Jacobs and MSC Belgium for the benefit of the Red Cross. On the 16th of August 2018, more than 90 employees decided to give the Red Cross a helping hand by donating their blood.
The Red Cross rewarded Molenbergnatie Belgium with the title 'Company with a Heart 2018'.
We would gratefully like to thank our employees and the other participating companies for their contribution. Thanks to their efforts, multiple lives can be saved!
Molenbergnatie Belgium
Go Back