MOLENBERGNATIE SHE DAY 2021
A health crisis such as the one caused by COVID-19 reminds us that clear rules and regulations can save lives. This does not only apply to society as a whole, but also to day-to-day operations in companies like Molenbergnatie. Indeed, even the smallest act can have serious consequences. That is why we are constantly working towards improving the safety and health of everyone involved.
Every year we organize a SHE Day where we educate and train staff on how they can contribute to their own and their colleagues' well-being. Not only by sharing existing regulations, but also by providing hands-on training.
However, for this edition – which took place on March 18 – we had to be particularly creative, due to COVID-19 restrictions. To respect social distancing rules, we decided to provide digital trainings for office staff, both at Molenbergnatie Belgium and Spain. In Antwerp employees were invited to Play it Safe, a game-based, interactive session on ergonomics. The theme for Barcelona, making use of the same tool, was fire prevention.
Staff working outside of the offices were given 'real-life' trainings, obviously completely in keeping with all necessary COVID-19 guidelines. For those working within the harbour the focus lay on the danger of mobile phone use while driving internal means of transportation. Truck drivers, on the other hand, received information on dead angles and manoeuvres, as part of CODE 95, a compulsory training.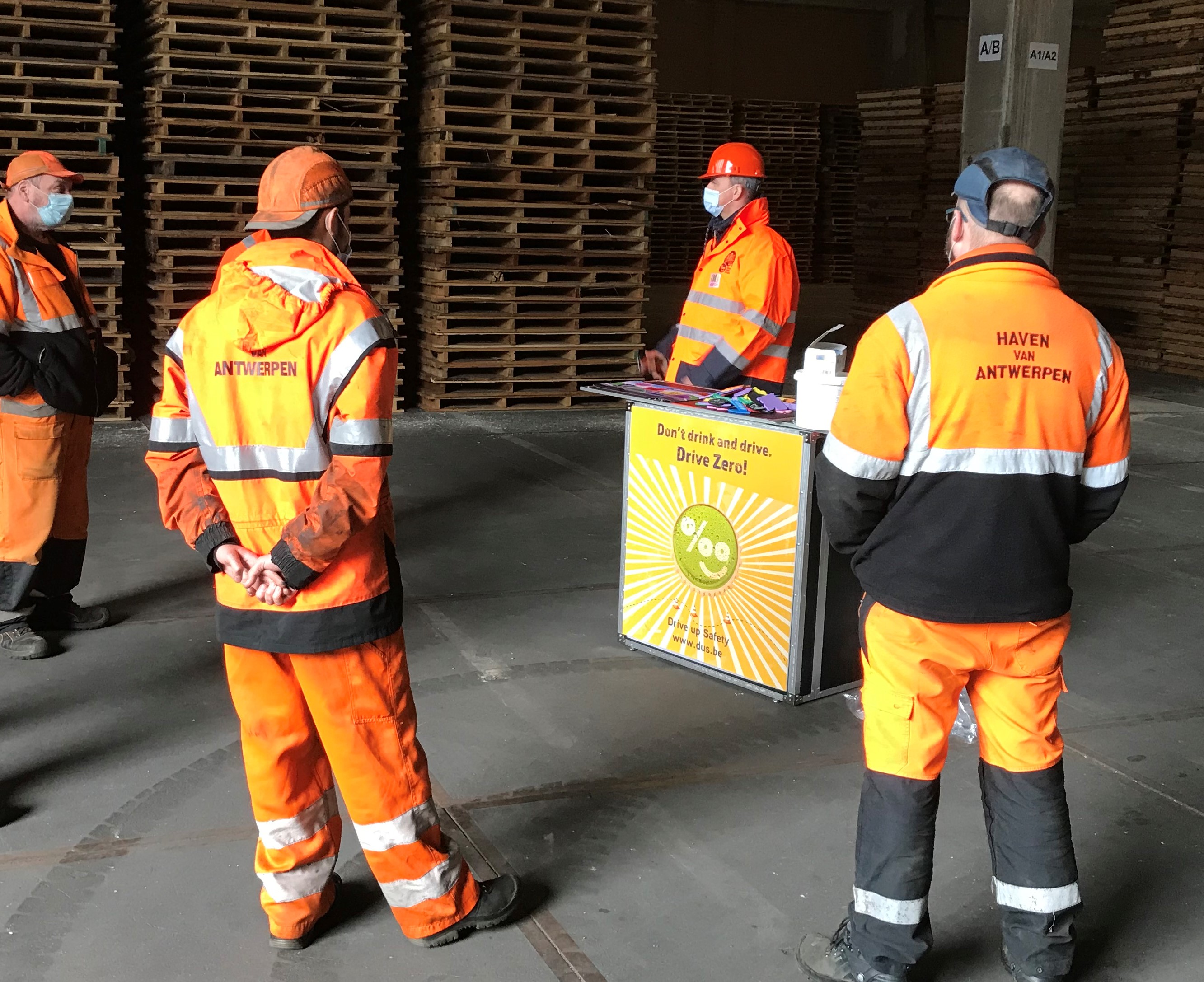 Go Back