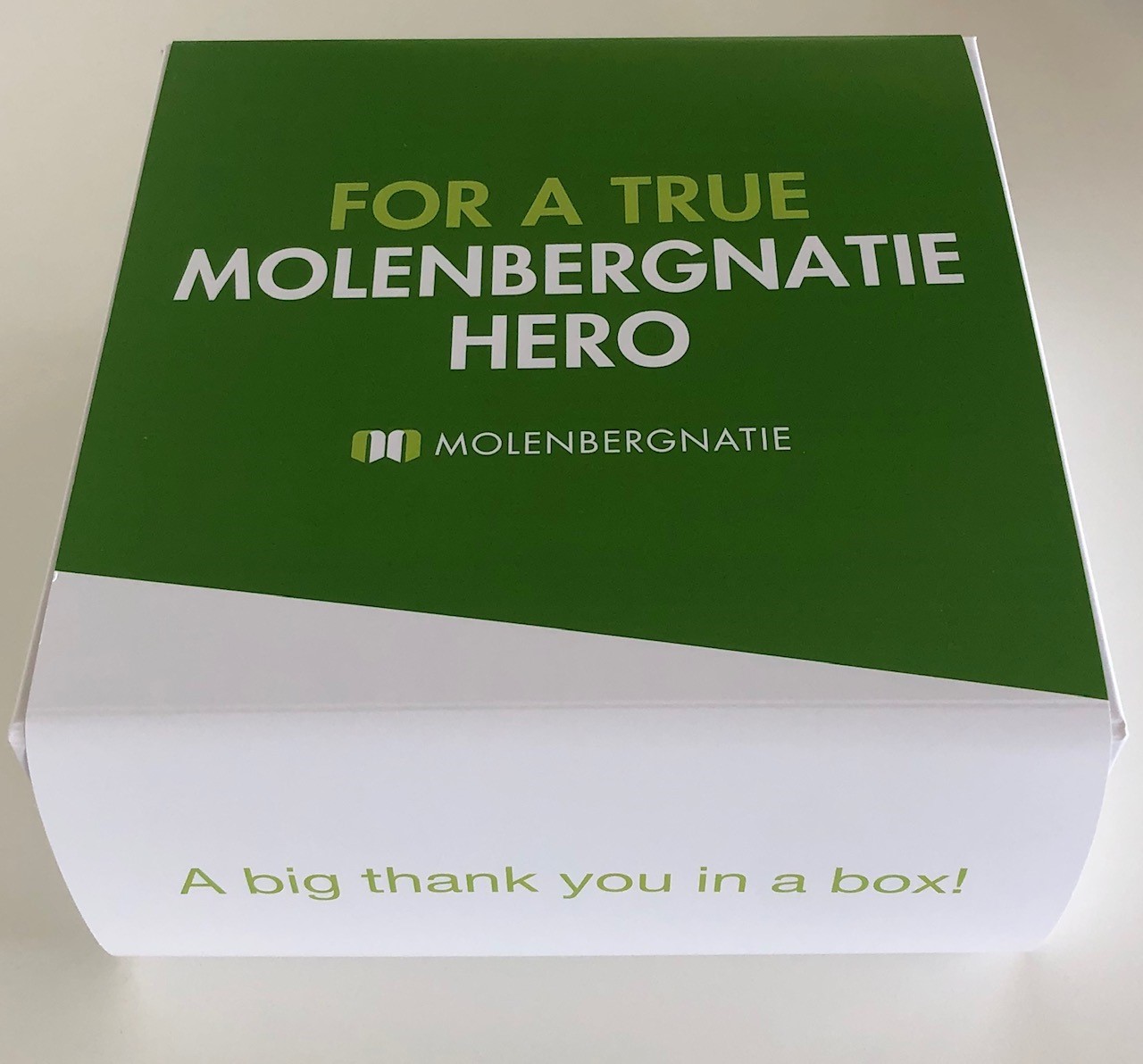 MOLENBERGNATIE THANKS ITS SUPERHEROES
2020/07/26
Our world continuously faces challenges, but no one had expected that 2020 would become the year of COVID-19, where our daily 'normal' made way for lockdowns, mouth masks and social distancing.
At times like these, it is vital to try and maintain some sense of normalcy. We need companies and people who help keep the economy running as smoothly as possible, so everyone keeps having access to essentials such as food. The logistics sector is one of those vital sectors that can make a huge difference in difficult times. Which is why Molenbergnatie gladly took on its responsibility.
We are very proud of all those people at Molenbergnatie who worked from home, facilitated by our ICT-department. Flexible, willing, motivated and always ready to come up with creative solutions. Day in, day out. Everybody pulled together to keep operations running as smoothly as possible.
But a very special thank you goes out to those in the field, the ones who were unable to work from home due to the type of job they do and were willing to take the risk of a contamination, despite all safety measure taken. Our stevedores and dockworkers, unloading and loading cargo, our drivers taking care of deliveries: they are our true Molenbergnatie superheroes.

Thank you so much, we couldn't have done it without you!
Go Back