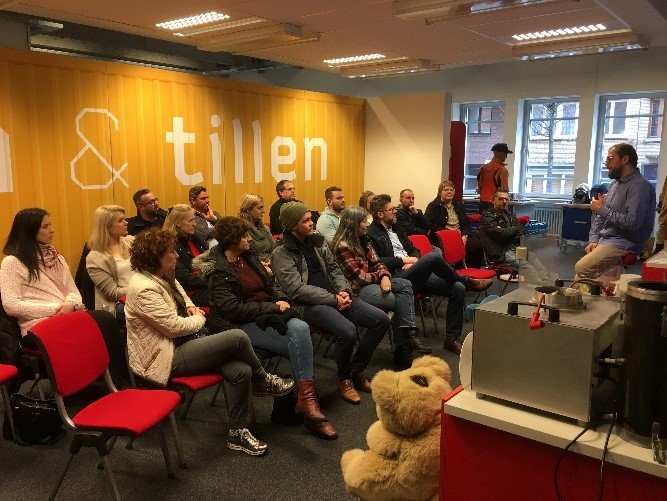 Molenbergnatie visits the PVI (Provincial Safety Institute) for its yearly Safety Day
2019/03/13
Safety hazards occur not only at work, but also at home. That is why Molenbergnatie decided to devote some attention to this – often forgotten – aspect during its yearly Safety Day.
During the afternoon of March 13, the attendees took part in a group visit to the PVI (Provincial Safety Institute) in Antwerp. This institute, which specializes in safety at work and at home, treated our employees to an interesting and fun afternoon on possible safety hazards in a home environment, such as fire and the use of chemicals.
A true eye-opener for everyone there. Relevant facts and figures were mixed in with interactive examples and experiments. This approach was very much appreciated by all those present as is clear from the positive feedback we received.
"The visit to the PVI was really interesting and was presented in a fun way."
"I really learned a lot. I have children so I immediately put some things into practice when I got home."
Go Back