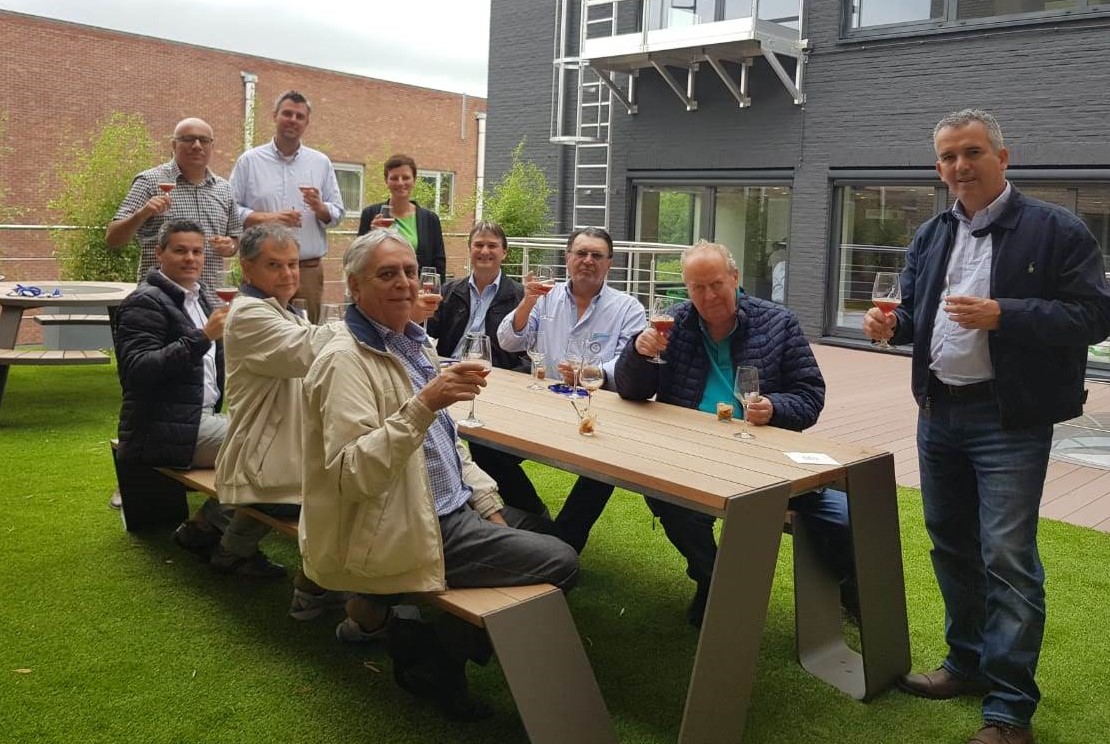 Molenbergnatie welcomes a delegation of representatives for coffee cooperatives from the Brazilian Minas Gerais region
2018/06/19
At the end of June, Amsterdam hosted Europe's largest annual coffee trade show, 'World of Coffee'. En route, a delegation of representatives for coffee cooperatives from the Brazilian Minas Gerais region decided to make a two-day stop in Antwerp, for a visit of Molenbergnatie Antwerp.
The visitors were welcomed in Brussels, where they enjoyed a mini seminar about Molenbergnatie. On the second day, they visited the Coffee Terminal, which plays a vital role in the distribution of their exquisite Brazilian coffees. The visitors also got a taste of Belgian hospitality and the excellent products our country has to offer, with a visit to a Brussels bistro and a beer and food pairing degustation at the Molenbergnatie premises.
This interesting meeting of minds was made possible through a cooperation with Sistema Ocemg and Minas Coffee, which was recently founded. We look forward to the continuing cooperation and the – hopefully imminent – arrival of fresh coffee crops for degustation.
Go Back