Molenbergnatie colours Pink on Monday!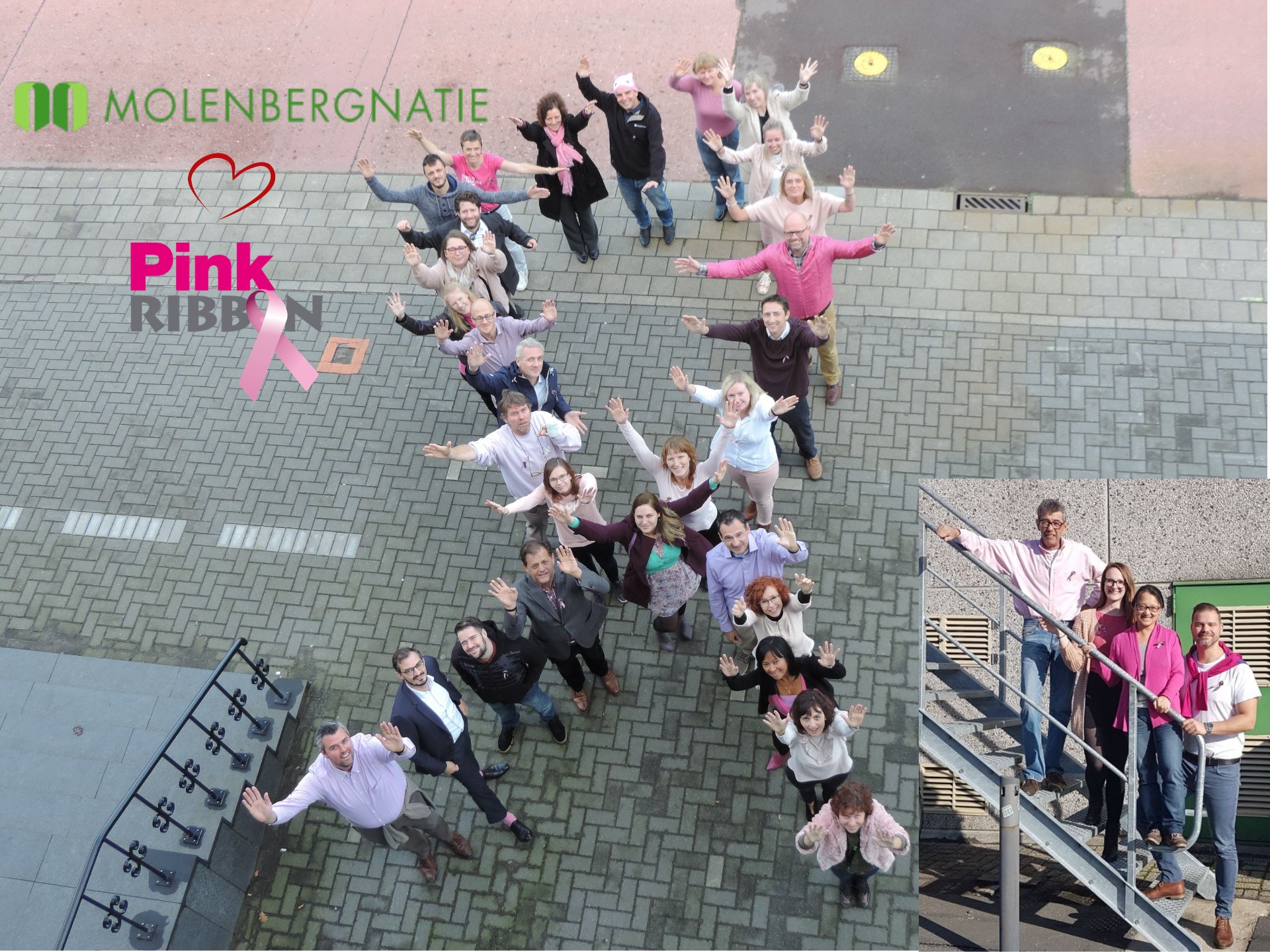 Molenbergnatie shows solidarity with ex-cancer patients on Pink Monday!
Pink Monday is an initiative of Pink Ribbon Belgium, the national organization that supports breast cancer patients since 10 years now. Pink Monday calls for solidarity with people - often acquaintances and colleagues - who, after their successful fight against breast cancer, go back to work and therefore deserve a lot of support and understanding.
Like last year, Molenbergnatie again wants to support this beautiful initiative, inviting all our staff to participate in Pink Monday on the 23rd of October.
What are we going to do? Wearing as many pink clothes as possible or at least a Pink Ribbon pin and make an original group portrait at each of our locations. In the hope to become one of the three winners of the Pink Monday photo competition.
To our colleagues all over the world: on Monday the 23rd of October, please, go to www.pinkmonday.be, enjoy our photographs and like us at Facebook under the hashtag #pinkmondayBE.
Thank you so much, in the name of Pink Ribbon!

Go Back