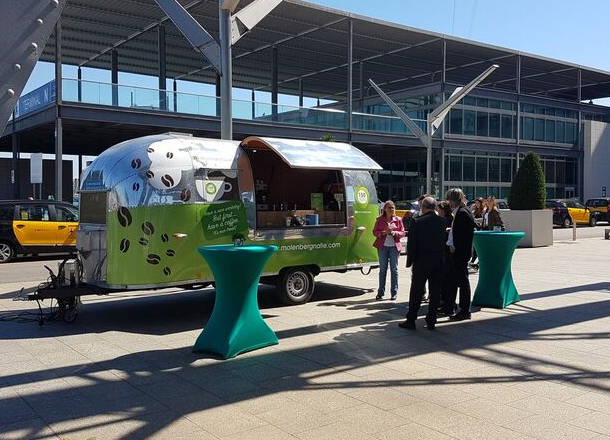 Savory kick-off of our 150th anniversary festivities!
2017/05/02
MOLENBERGNATIE BLAAST 150 KAARSJES UIT!

En dat doen we samen met u: onze trouwe klanten, leveranciers en fans van het eerste uur!

In 2017 viert Molenbergnatie 150 mooie jaren aan uitzonderlijke logistieke geschiedenis in Antwerpen, gekenmerkt door onze missie 'our weight behind your trade'. Hoog tijd om dus ook jullie te bedanken voor het jarenlange vertrouwen, onze successen zouden namelijk niet mogelijk zijn geweest zonder jullie steun.

Laten we dus samen 'klinken' op de volgende 150 jaar met een overheerlijk kopje koffie of warme chocolademelk, beide het smaakvolle eindproduct van de goederen die we bij Molenbergnatie met de grootste zorg voor en met u behandelen.

We nodigen jullie van harte uit bij de 'Molenbergnatie barista bar' op één van de onderstaande data en locaties!
Go Back